Nov 10
21
HAPPY THANKS-TURKEY FIT BODY'S!
————————
It's been 1 year since I made a decision that changed my life, and it feels like the perfect time to share this with you since Thanksgiving is in 3 days.
Last October I was at a place in my life as a fitness professional where I found myself having the "If only I could…" conversation in my head.
Seriously, there were nights where I couldn't sleep because I needed to find a way to do one thing:
HELP MORE PEOPLE
The answer came to me in my inbox.
It was an email from a guy whose product I bought a few months earlier after Google-ing How to sell more personal training. The message in the email was letting me know that a really great opportunity was coming my way in 1 week.
Why did I pay attention to this particular email?
Well, do you remember that product I bought several months earlier? I took action on the strategies this product taught me and managed to give myself a $3000 raise in 1 month!
This guy's product made a believer out of me and I was officially a fan of Bedros Keuilian.

Now, back to that really great opportunity. See this was the second time this chance came across my desk. I let it pass the first time because I decided to "stick it out" in my current situation and "try to make it work" because I made a very common mistake.
I thought I could "do it" on my own.

AAAAAAAAARRRRRGGGGHHHHHH!
You know when something incredible comes your way and for some dumb reason you let it pass you by only to be riddled with regret so strong it hurts your heart. Well that was me for 4 months, while I was "sticking it out".
I made one of those Harry Potter type "unbreakable vows" to myself that if I ever get the chance again I'm taking it and nothing is going to stop me.
Then…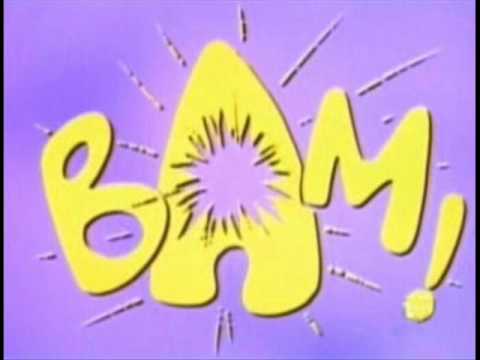 There it was staring at me from my laptop screen.
I was so giddy I was shaking as I programmed a reminder into my iPhone. A week later I was the owner of Santa Clarita Fit Body Boot Camp.

It's funny how fast the year has gone by, but I can absolutely positively tell you that I don't regret the decision I made.
I am soooo thankful to have the mentorship and coaching of Bedros and someone his little daughter refers to as "Hawkins" AKA Steve Hochman.
These two are the super-Jedi's of fitness marketing and I am extremely grateful for having them in my corner. Thank you Bedros and Steve.
———————
The next thing I am thankful for is my awesome group of boot camp clients who set their alarms, get up early, work their butts off for me, and inspire and remind me everyday that I love what I do.
I didn't know anyone when I came to Santa Clarita, and you guy's welcomed me, helped me grow our boot camp tribe, and became my second family. Thank you SC Fit Body's.
Number three on my list is Shelly Gramatky. She is an awesome ball of energy and super-Jedi choreographer and owner of Santa Clarita's most badass cheer gym Gymcheer USA, from time to time you'll see her boot camping with us.
I can remember my first meeting with Shelly last year. Man, I was nervous as hell. I could tell she had great energy and I knew I wanted my boot camp in her facility. We talked about how the boot camp could help her out, and after a few back-and-forths Gymcheer USA became the home of Fit Body Boot Camp. Thank you Shelly.
The awesome-icity doesn't stop there. I am super thankful for this next person who believed in me, didn't tell me I was crazy for going after my dream, and wakes up at 4:15 on her days off to come with me to boot camp. I'm talking about my GF Melissa.
She's been there for the moments when I've felt beaten down and been the voice of reason that pulls me back and reminds me to think "What would Steve and Bedros do?" Melissa is also by my side when I'm standing on top of the world and I pause to take it all in and celebrate my success.
She's pretty awesome, and my heart skips a beat everytime I see her (no it's not the coffee).
Thank you for having my back X's a gazillion Mel.
If I had to pin down the biggest lesson I learned from my experience this past year it would be this.
Admit to yourself when you can't do it on your own and then ask for help.
I know it's uncomfortable. It takes a lot of courage to take a long hard look inward and admit the truth to yourself. But guess what?
Succeeding at anything is not easy. It's not supposed to be. In fact a lot of the time it can be downright uncomfortable. That's nature's built in filter for weeding out the weak.
I see way to many unhappy people wasting their time, and making excuses for why things don't work for them. I get it. Complaining about things makes us feel better, and takes the responsibility off our shoulders. It's…comfortable.
I'm not okay with regretting what could have been, and neither should you.
If you have something in your life you want to change… you can do nothing, continue being in the situation you're in and grow another year older.
OR
You could spend the time being uncomfortable, get after it like a mofo, and have the awesome life you deserve because you're living your dream.
One last bit of inspiration I want to leave you with is from the late great Dennis Hopper.
"Be bold and mighty things will come to your aid."
Have a Happy Thanksgiving,
—–
PS – Most people gain around 15 pounds of "holiday weight" between now and January 1st. If you're tired of trying to lose it on your own, come join us on Monday November 28th for a very special Holiday boot camp. Call me at 661 505-8193 to be part of this.PS——–