Apr 11
24
Way too many people don't make a big enough deal out of lifting weights for fat loss.
I've run into my fair share of clients, and people in line at the grocery store who 'only do cardio'.
Okay…if you're really serious about being fit, here are some simple ways lifting weights can help you look and feel amazing.
Putting weight lifting into your workouts will help you burn fat like crazy.
Resistance training aka weights has been shown to increase bone density. Super important for warding off Osteoporosis.
Push your metabolism through the roof by increasing muscle mass and reducing fat.
You will lose inches.
Your body will burn fat while you sleep!
Become more resistant to injury.
Cheating or eating bad will have a less drastic effect on your waistline.
Would you be okay with a more sleek look? Hit the weights.
Finally get the definition on your body that has been so elusive over the years.
The back of your arms will stop jiggling, and you can finally be free of "Bingo arms".
Your butt is gonna look amazing in THOSE jeans. (By the way, when you complete a year at Fit Body Boot Camp and reach your goal weight, we buy you a pair of skinny jeans.)
Add inches to your height that keeps shrinking year after year.
Finishing a challenging weight routine will give you confidence like a mofo.
You'll look better naked.
Incorporate metabolic style boot camp workouts and you can spend less time doing cardio, and more time living life.
Using your body = weight training too so you can workout outside if you wanted to and say adios to smelly, musty, meat-market gyms.
Your clothes will fit better. Heck, would it be okay with you if you had to shop for smaller clothes?
Those nagging aches and pains? Kiss them goodbye.
Shorten your rest periods when you lift weights, and stairs at your office/home/in public will stop making you gasp for air.
Master single-leg work or some other unstable surface you can control and you'll have Jedi-type balance.
Lift your spirits. Weight training helps your body release 'feel good' hormones.
Check out the video for my Top 3 Weight Lifting Exercises to burn fat.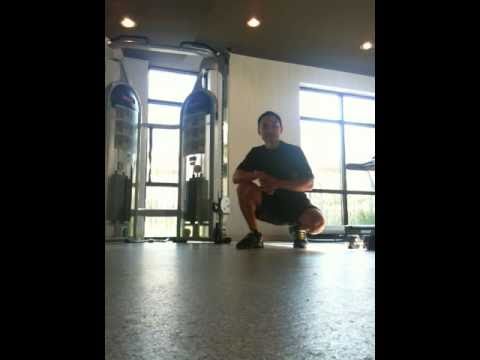 Go hit the weights and get after it!