Jan 13
6
You like music right?
I love listening to music when I'm cooking. When I'm making any sort of Italian food I especially love me some Louis Prima.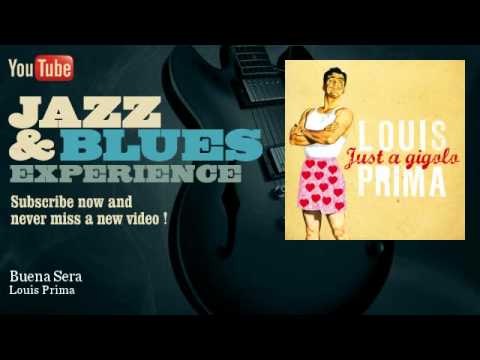 I know, if you looked at me you'd say "huh?"
It all goes back to this movie called Big Night where Louis' music was featured on the soundtrack. The movie is about two brothers from Italy who come to America to start an Italian restaurant in the 1950's.
Anyway if you love food, the stuff they make in the movie is some of the best food-porn you'll see AND the soundtrack is the perfect match.
What does this have to do with Lobster Spaghetti?
The movie and the music always inspire me to cook, and the other day I happened to have some lobster. I was sitting on it all day because I wanted to figure out another way to cook it besides the usual boil.
Soooooo…in the middle of "Papa loves mambo" I got the idea to do a lobster spaghetti.
Grab this stuff from your pantry:
2 lbs lobster cut into small pieces
1 whole head of garlic finely chopped
1 bottle of white wine (doesn't have to be expensive, but if you'd drink it you can cook with it, I had some Sauvignon Blanc lying around)
2-3 cups of marinara sauce (I make mine from scratch, but you can use bottled if you like)
2 tb olive oil
1 pack of Tinkyada Brown Rice Spinach Spaghetti (it's gluten-free from Whole Foods)
1/2 cup fresh chopped cilantro
1 lemon and zest
salt
pepper
red pepper flakes
dry oregano
Now it's sweat time:
Heat the olive oil in a pan, and start a separate pot full of salted water for the pasta.
Season the lobster with salt, pepper, red pepper flakes and oregano.
Add the lobster then the garlic to the hot pan.
Saute the lobster and garlic just before the lobster turns completely opaque. Don't overcook the lobster.
Add some white wine to de-glaze the pan then add the marinara.
Turn the heat off. The lobster will continue to cook in the residual heat.
By now your pot of salted water (remember that?) should be boiling so add the pasta.
Cook the pasta al-dente (you're gonna have to taste it as it cooks). If you've never made brown rice pasta it continues to cook after you take it off the heat AND it gets mushy fast so make sure you have a lot of water in that pot.
Once the pasta is done, drain it, but set aside some of the water it was cooked in, then add the pasta to the waiting lobster and marinara.
Toss it around to mix everything, and if it looks too dry add some of the pasta water.
Dish it up with a splash of olive oil and lemon juice on top, and garnish with the cilantro and lemon zest.
–
–
If you go to our boot camp in Santa Clarita then you saw the pic of this dish I posted on our Facebook page, which is why you're reading this recipe today : )
One more note I'd add about this dish is that the pasta soaks up any liquid you give it, so if you have any leftovers the next day you may have to add some liquid to the sauce.
I hope you enjoy the Lobster Spaghetti, and please leave me a comment below.
Rock on,
John